Quality Refinishing
An Art…
At Excel Auto Body, Inc. automotive refinishing remains an art. We rely on old fashioned hand craftsmanship and innovative chemistry to restore your car to showroom condition. Excel Auto Body, Inc. uses only Dupont refinishing products – primers and paints so good, they are recommended by General Motors, Ford Motor Company, Nissan, Honda, Toyota, and many others. Our finish isn't ordinary!
The new two-step basecoat/clearcoat painting technique is unsurpassed for color, durability, corrosion resistance, and high gloss retention. Whether we do an invisible spot repair or a complete respray, you can be assured of a top- quality, long-lasting paint job.
Our European designed refinishing system can precisely mix over 13,000 colors, assuring an accurate match with your car's original finish. Our exclusive dust-resistant CWN spray booth features downdraft airflow and controlled heat, which provides the ideal painting and drying environment.
You will agree, our results are truly brilliant!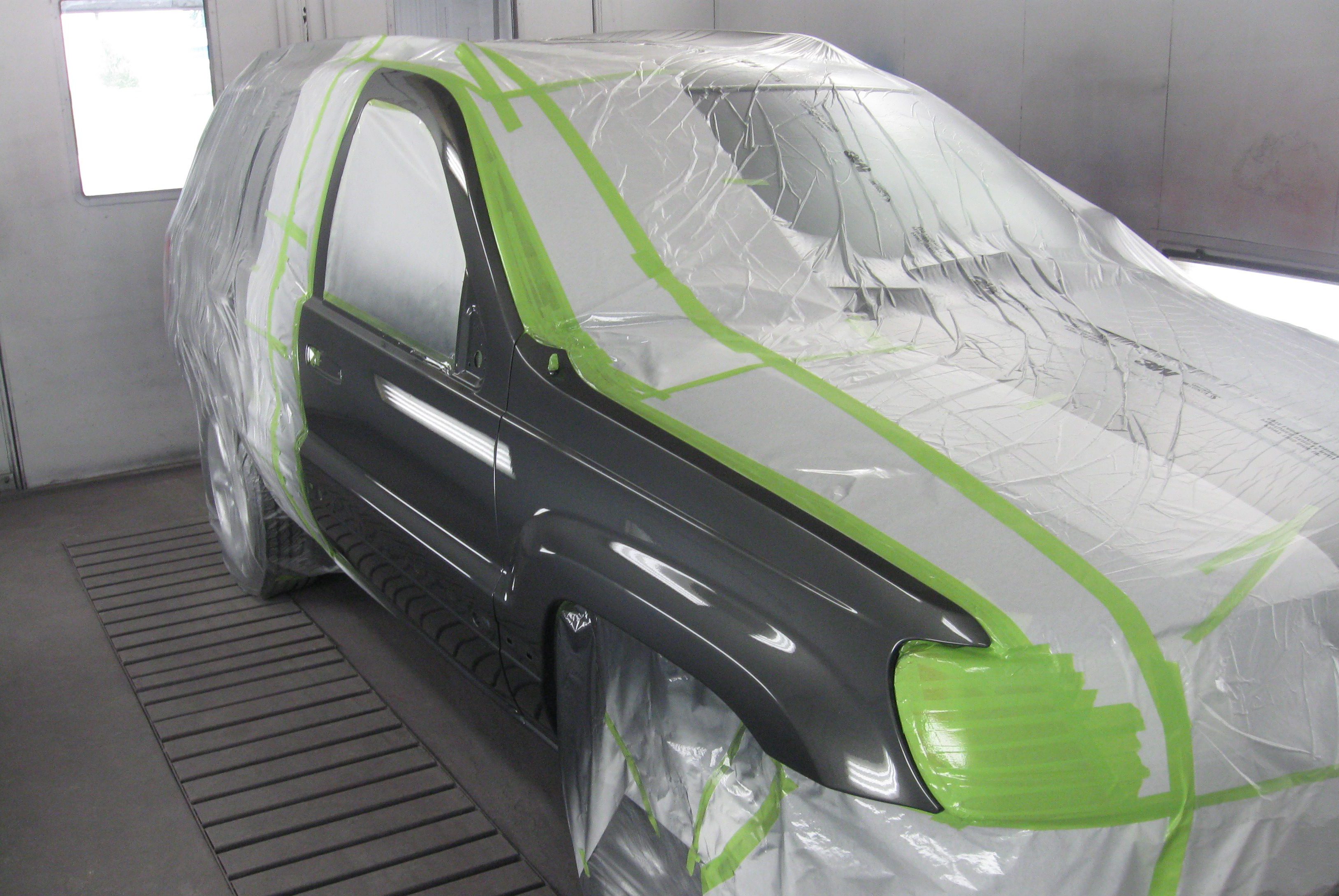 Quality Body Repair
A Science…
Repairing today's automobiles is a complicated science that demands both sophisticated equipment and skilled craftsmen to achieve the highest quality results. Many repair shops today are not equipped or staffed to work on late model uni-body cars with their complex inner structures.
Excel Auto Body, Inc. is one of Grant County's largest and most modern auto body repair and refinishing centers. Our standards for quality are the finest in the industry. Whether you drive a domestic or an import, you can depend on Excel Auto Body, Inc. for the best in body repairs at fair and competitive prices. It's been that way since 1959, and will continue to be that way.
With today's sophisticated cars, there's more to auto body reconstruction than meets the eye. The proper repair of hidden damage is critical to your safety and the performance of your vehicle. At Excel Auto Body, Inc. you will find state-of-the-art equipment like a dedicated bench and measuring system which is critical when realigning the precision built automobiles of today to original factory specifications.
The professionals at Excel Auto Body, Inc. take pride in the quality repairs that they put out, so that your car will be just like new.
Finish Care Guidelines
Follow these steps to protect the appearance and durability of your paint finish.
For the first 30 days after painting:
Hand-wash the vehicle often, using fresh water, or mild liquid soap, if necessary.
Avoid parking under trees – sap and bird droppings may damage the finish. (Rinse them off as soon as possible.)
For the first 90 days after painting:
To remove heavy soil, use mild liquid soap – no detergent.
Do not wax your car within 90 days after painting.
For long-term paint protection:
Park in sheltered area whenever possible.
Never use a scraper to remove ice or snow from painted surface.
Never let gasoline or antifreeze stand on painted surface. (Rinse off with water as soon as possible.)
Never wash your vehicle in the hot sun.
Never wipe the finish with a dry cloth – always use water.
Avoid abrasive cleaners, chemicals, or brushes. (Automatic car wash brushes can scratch finish.)
Have any paint nicks touched up as soon as possible to protect against rust.
Excel Auto Body & Auto Glass
501 North Washington Street
Marion, IN 46952
(765)-664-4685